Semi-Dedicated Hosting
Is your website loading too slow? Do you wish there was a cost-effective but better performanced based hosting options? Then Semi-Dedicated hosting might be for you.
What is Semi-Dedicated Hosting?
Semi-Dedicated Hosting offers you a larger chunk of server resources than you would see on typical shared hosting servers. Because there are a lot fewer accounts on a semi-dedicated server, you don't have to fight with as many other users for server resources, you get a much larger chunk of server resources dedicated to your account. Semi-Dedicated Hosting servers also focus on premium server components to offer maximum performance.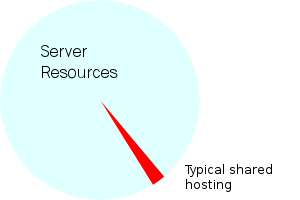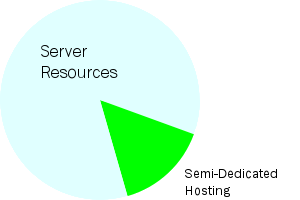 For more information see our Semi-Dedicated Hosting Frequently Ask Questions
Package
Semi-Dedicated
Price
$24.99 / mo
Order
Disk Space
25GB
Monthly Bandwidth
Unlimited!
Secure Certificate
INCLUDED!
Free!
CPU Cores
2
Concurrent Connections
50
Disk I/O
8192KB/s
cPanel
Addon Domains
5
Mail Accounts
Unlimited
Databases
Unlimited
FTP Accounts
Unlimited
Subdomains
Unlimited
No Contact
WordPress Supported
Joomla! Supported
Drupal Supported
Gallery Supported
Multiple PHP
Daily Backups
Price
$24.99 / mo
Order